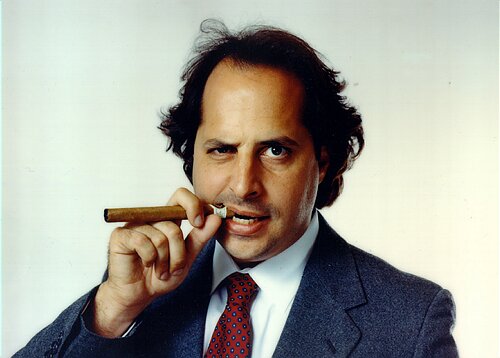 "Nobody voted for NUHW! Yeah...That's the ticket!"

As we all know by now, SEIU is now bleating to all that would listen to them that the recent outcome of the representation at Doctors Hospital in San Pablo is "flawed." The infamous
PerezStern
has gotten a hold of an
internal Zombie UHW memo
which outlines the spin that SEIU is going to attempt to put on their having gotten absolutely
punked by NUHW:
From: Kim Evon
Sent: Thursday, May 21, 2009 3:54 PM
To: All Staff
Subject: Doctor's Medical Center

SUBJECT: Sent on behalf of Debbie Schneider, Deputy Trustee and Chief of Staff

We know that many of you may have already heard about the election results at Doctors Medical Center. For those of you who have not, the Public Employee Relations Board has certified that NUHW did win the vote count there. We wanted to take a moment to make sure no one loses focus on the very important facts surrounding this and other PERB elections.

Our focus on protecting the rights of homecare workers in Fresno and all SEIU UHW healthcare workers continues across the state. One tainted election that ultimately may not stand will not alter the facts: SEIU UHW is a strong union with deep resources and 150,000 members, and we have already won many prior fights to keep thousands of our members – namely at Kaiser, CHW, Alameda Hospital and elsewhere.

Make no mistake: The Doctors election was tainted. The PERB has issued three separate charges – two against management and one against NUHW – that make it clear that both the employer and NUHW acted illegally during the election. These complaints are very serious and may overturn the results of the election on appeal. The employer clearly wanted NUHW. According to PERB, management allowed NUHW organizers full access to the hospital floors while greatly restricting the access of SEIU UHW organizers. PERB also found that NUHW illegally instructed workers to hand ballots to NUHW supporters. This is a clear violation of the law and undermines the integrity of the voting process.

Contrast that with the Alameda Hospital experience. Alameda was the only other public hospital previously scheduled for a representation election. Hospital administrators stayed neutral, the members were able to build a strong internal organization, and they bargained a strong contract (You mean this contract?) – a contract finalized after NUHW was forced to withdraw their challenge because they had no support.

After we do our job, the story will be different in Fresno too. The 10,000 SEIU UHW homecare workers won't be distracted by management collusion. In the face of California's dire economic condition, Fresno workers know that they need:

* A powerful 150,000 member SEIU UHW
* In unison with 700,000 California SEIU members
* Supported by the 2million member strong SEIU-UHW to beat back the drastic cuts they face.

Finally, we will be protesting the tainted Doctors election. The NUHW election results may be written in sand, but they are not etched in stone.

Kim Evon
Deputy Trustee, SEIU-UHW
510-869-2227

We have to remember here that when SEIU sent out the advisory ballot back in December of 2008, the question asked was
fatally flawed
, asking everyone in 521, 6434 and UHW whether they wanted a) all LTC workers to be yanked out of 521 and 6434 and UHW and plunked into a new local with appointed leadership, or b) ALL healthcare workers of 521, 6434, and UHW plunked into a new statewide mega-local with appointed leadership. The
results of that election
were as predictable as the sunrise - not only did people overwhelmingly NOT return their ballots, SEIU received protest cards and letters from people objecting to the premise of the election at a rate six times that of all the ballots returned from SEIU. In all, less than 8% of the eligible ballots were returned, while in excess of 45% of the eligible voters indicated by protest or letter that they wished neither of the options that SEIU was offering.
In a presser, SEIU International flacks tried to characterize that vote as a "celebration of union democracy," even though only 8% of the eligible voters actually voted, but 48% objected to the premise of the question.
And so it goes with the results from yesterday. SEIU has to do something, anything to obscure the facts on the ground about what happened. What they cannot get around, though, is this one fact: When given the opportunity to make their voices heard,
only 24 out of 290 eligible voters opted to continue representation by Zombie UHW.
That result above is not written in sand, it's written in purple blood.
NUHW out-hustled SEIU, they out-organized SEIU, and at the end of the day NUHW just had a better message for the workers than did SEIU. Telling everyone you can find that you are part of the biggest, most powerful union in the world is great - but when you
have a
proven
track
record
of not using that power to the benefit of your dues-paying members, eventually the word is going to get out. The only place where SEIU is winning is in the governmental bureaucracy in their continued efforts to block the voices of the actual members. Folks, that's not representation - that's obstruction. And of late, obstruction is the ONLY thing that SEIU is good at.
SEIU would do well to retune its message to its membership, because they are compiling a string of losses that is going to make a lot of people wonder just how powerful the Purple Plague really is, and whether or not it's just really a great, big, Purple Paper Tiger.